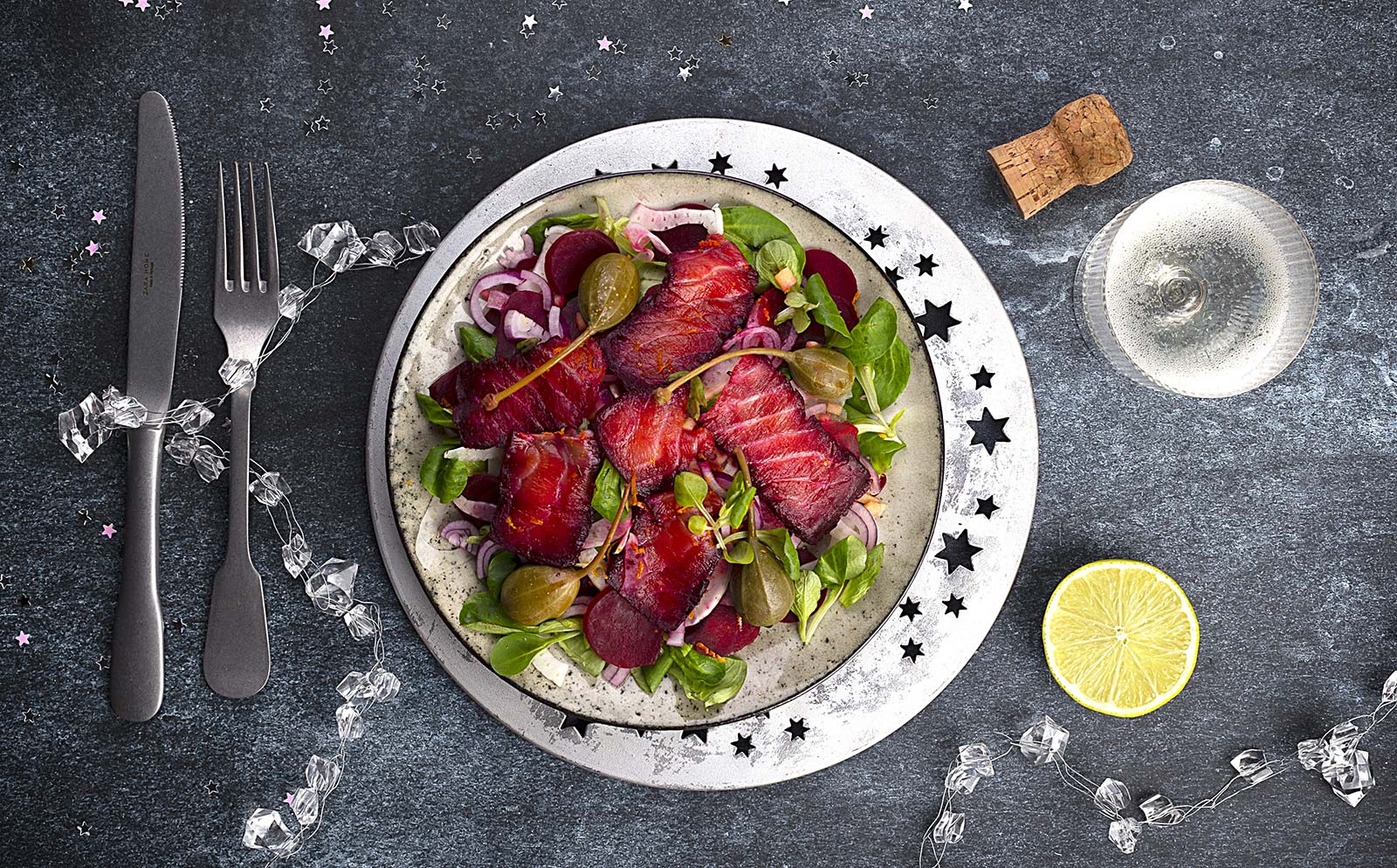 To start with, the MOWI salmon will be left alone for a few hours, because… we will marinate it with lemon juice, sugar, salt and beet concentrate. We will take this time to prepare other elements of our carpaccio and… relax. After all, we won't spend all our time in the kitchen – that would be just a waste, and this must not be tolerated, and not only in the kitchen! But before we enjoy our free time, let us finish the second stage of our recipe. Salmon marinates with other ingredients, so we start cutting apples, preferably into small cubes. Then another action with a knife, this time we take care of beets and cut them into thin slices. And we cut dill freely. Add the rest of the vegetables from the recipe and mix them together, depending on the artistic sensitivity by arranging patterns or enjoying colourful chaos.
After this element, what everyone has been waiting for since primary school – a break! We use it in any way we want, but we make sure to relax. Such an excuse as carpaccio and salmon dishes does not happen very often, although perhaps the chance of carelessness will be the second argument, besides taste, to come back to this recipe as often as possible.
The break lasts as long as the salmon marinating took. Our carpaccio is almost ready, and the salmon dishes are being varied by another colourful recipe. Slice the fish and place it on the vegetables. Voilla and done!