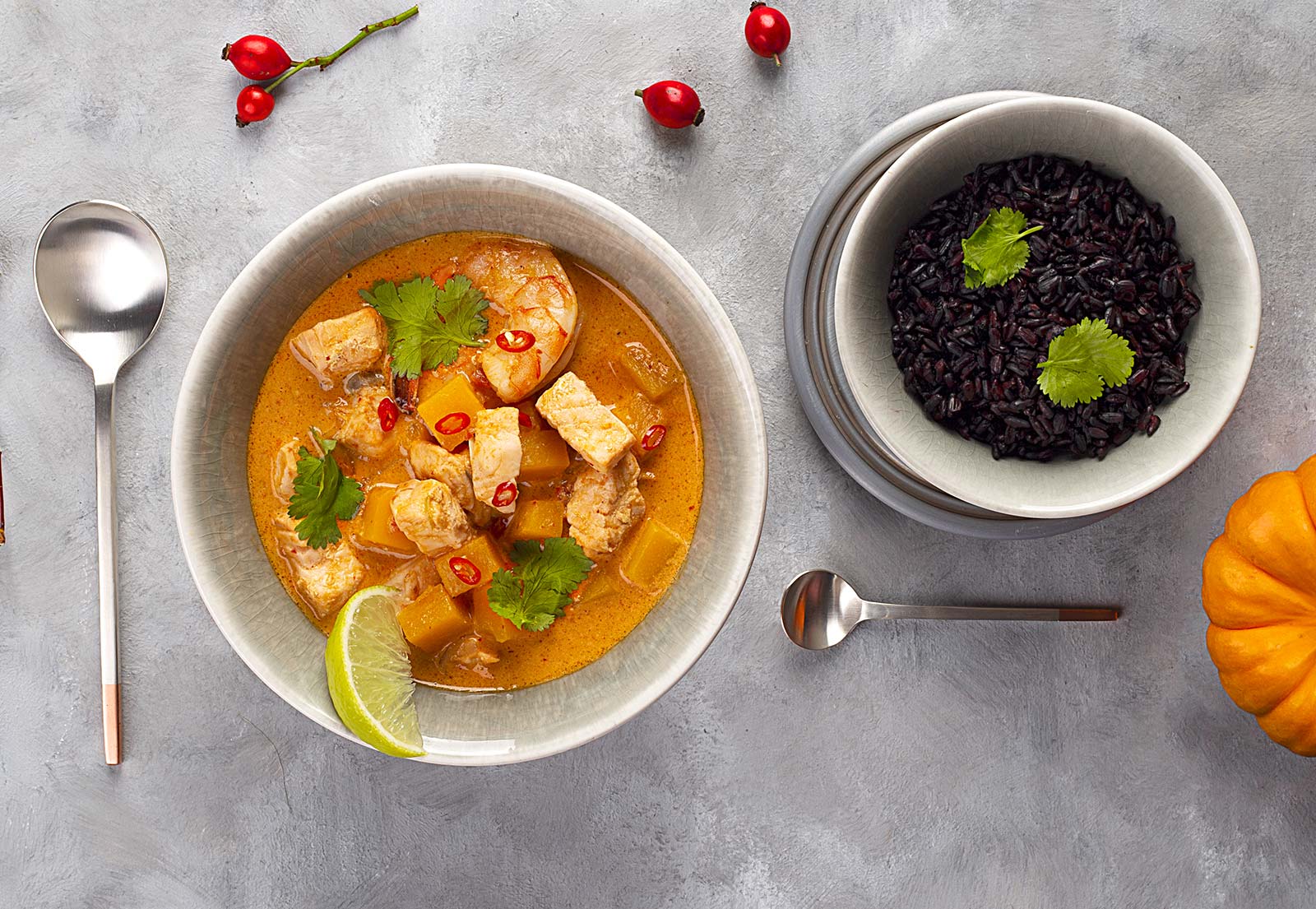 Just so you don't get discouraged at first – something simple. Later on it will also be simple, but differently, for the time being, our fish curry with salmon requires a fish, i.e. – to cut the MOWI salmon into small cubes (we propose a centimeter by centimeter). Is the fish ready? Great. But it's not over yet. Put wild rice in the salted water and boil it as much as you need (usually the definition of "as much as you need" is given on the packaging of the rice, it is worth using).
Now the harder part of the easy dish. Take garlic, onion and pumpkin – cut them into smaller pieces and put them onto pans for frying (probably in olive oil). To this we add lemon grass and curry paste, because finally we make fish curry. And right away with the salmon!
We transport the whole thing to a larger container and add coconut milk, tomatoes and fish sauce. After the action requiring coordination of movements, again, something simple – cooking. All the work is done for us by fire or a hot induction hob and we have fun adding shrimps and chopped salmon.
Fish curry with salmon ready! However, let's not forget that half the taste is the look, so we serve it on a plate accompanied by rice and lime quarters. And, of course, sprinkled with coriander.