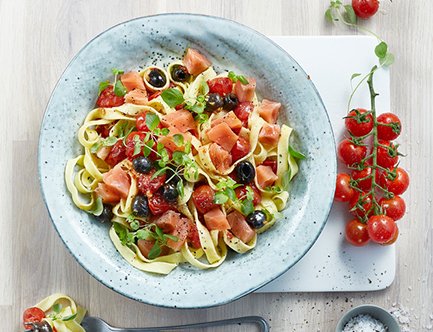 Divide the salmon into small pieces
Boil the pasta according to the instructions on the package
Heat the oil in a pan and add finely chopped garlic and chilli.
Swirl it softly on low heat.
Add tomatoes and olives and warm up. Fry until the tomatoes turn soft. Taste with oregano, salt, pepper and a little freshly squeezed lemon juice. When the pasta is ready, pour off the water and pour the pasta in the frying pan. Mix everything together so the flavors blend well.
Add the salmon cubes and a little Parmesan. Top with fresh oregano.